Chicago Retail Graphics & Business Signs
Retail Signs, Banners & Signs, Restaurant Signage, Business Signs, Restaurant Window Signs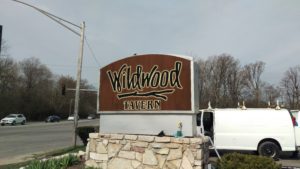 The face of your business is what customers see first as they approach your facility. The last thing you should be is invisible, or hard to find. You don't want just any signage — you want the right signage for your business.
With distinctive retail graphics, you can capture the attention of the customer in an already crowded retail market.
From indoor & outdoor wall and floor graphics to permanent signs, American Graphics LLC can provide you with retail graphics to fit your needs and budget.